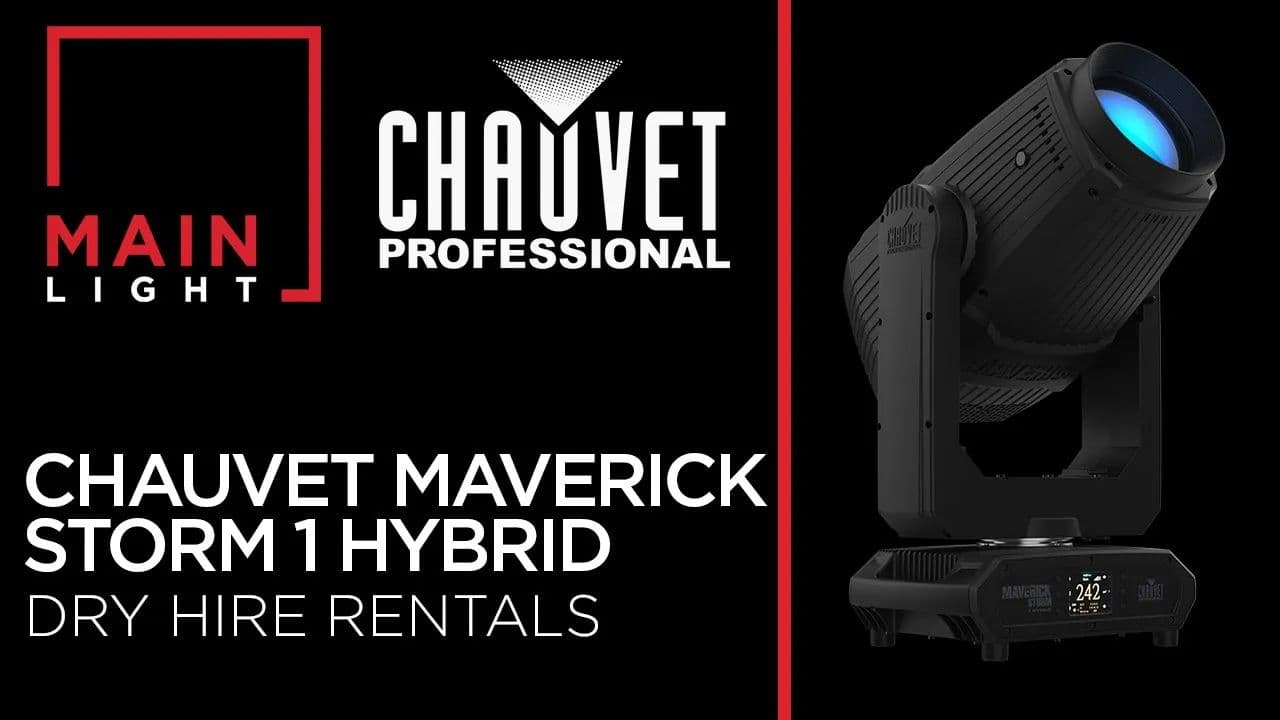 Product Demo: Chauvet Maverick Storm1 Hybrid
Demo Videos
October 18th 2023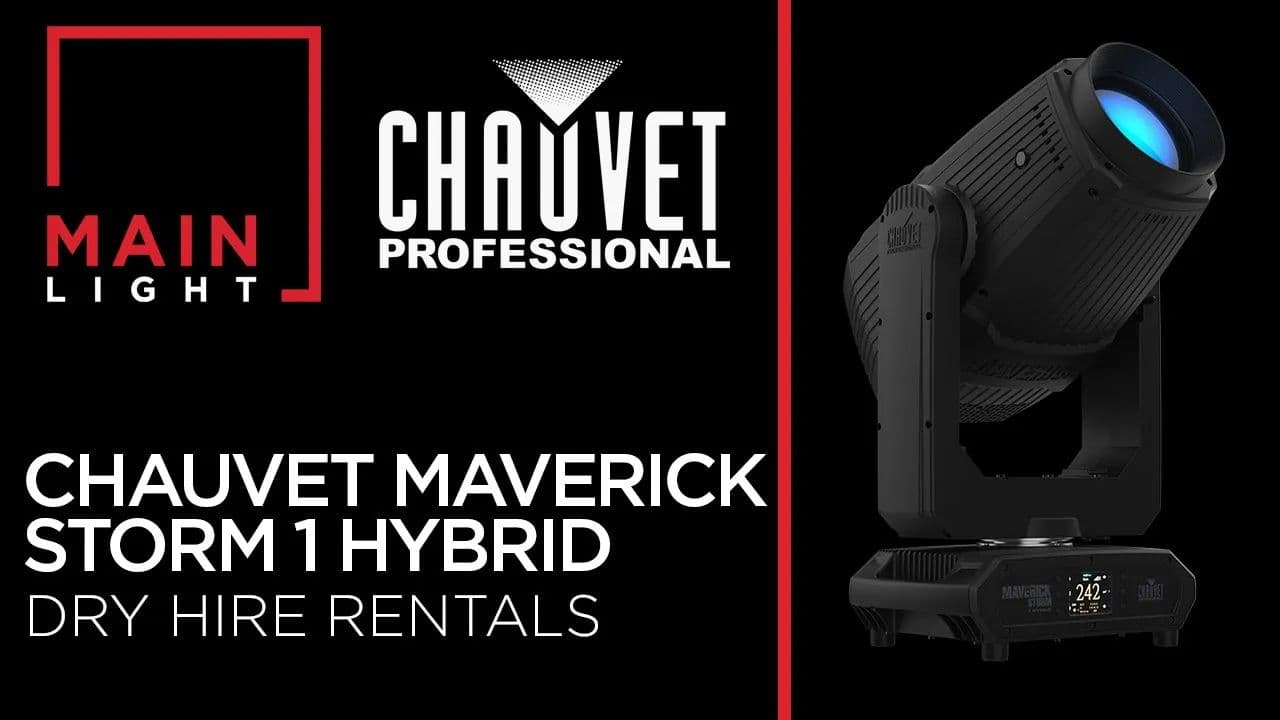 Main Light's demo of the Chauvet Storm 1 Hybrid fixture. This state-of-the-art lighting instrument is a game-changer for all lighting enthusiasts, offering beam, spot, and wash functionalities all in one powerful unit. With advanced optics, it ensures crystal clear projections, making it a sought-after tool for professionals and beginners alike.
In this video, we not only unpack its sleek design and user-friendly interface but also delve deep into its unmatched lighting capabilities. The seamless color mixing, combined with diverse gobos, makes for versatile design options tailored to any event or theme. Moreover, its eco-friendly, energy-efficient performance is a testament to Chauvet's commitment to sustainable innovation.
For those of you interested in enhancing your lighting setups or staging remarkable shows, this demo will be an insightful journey into what the Chauvet Storm 1 Hybrid fixture can bring to the table.
Want to get your hands on the Chauvet Storm 1 Hybrid?
Rent the Chauvet Storm 1 Hybrid: https://www.mainlight.com/rentals/chauvet-maverick-storm-1-hybrid
Lease the Chauvet Storm 1 Hybrid: https://www.mainlight.com/leasing
Main Light Rentals: https://www.mainlight.com/rentals
Main Light Used Lighting Sales: https://www.mainlight.com/used-sales