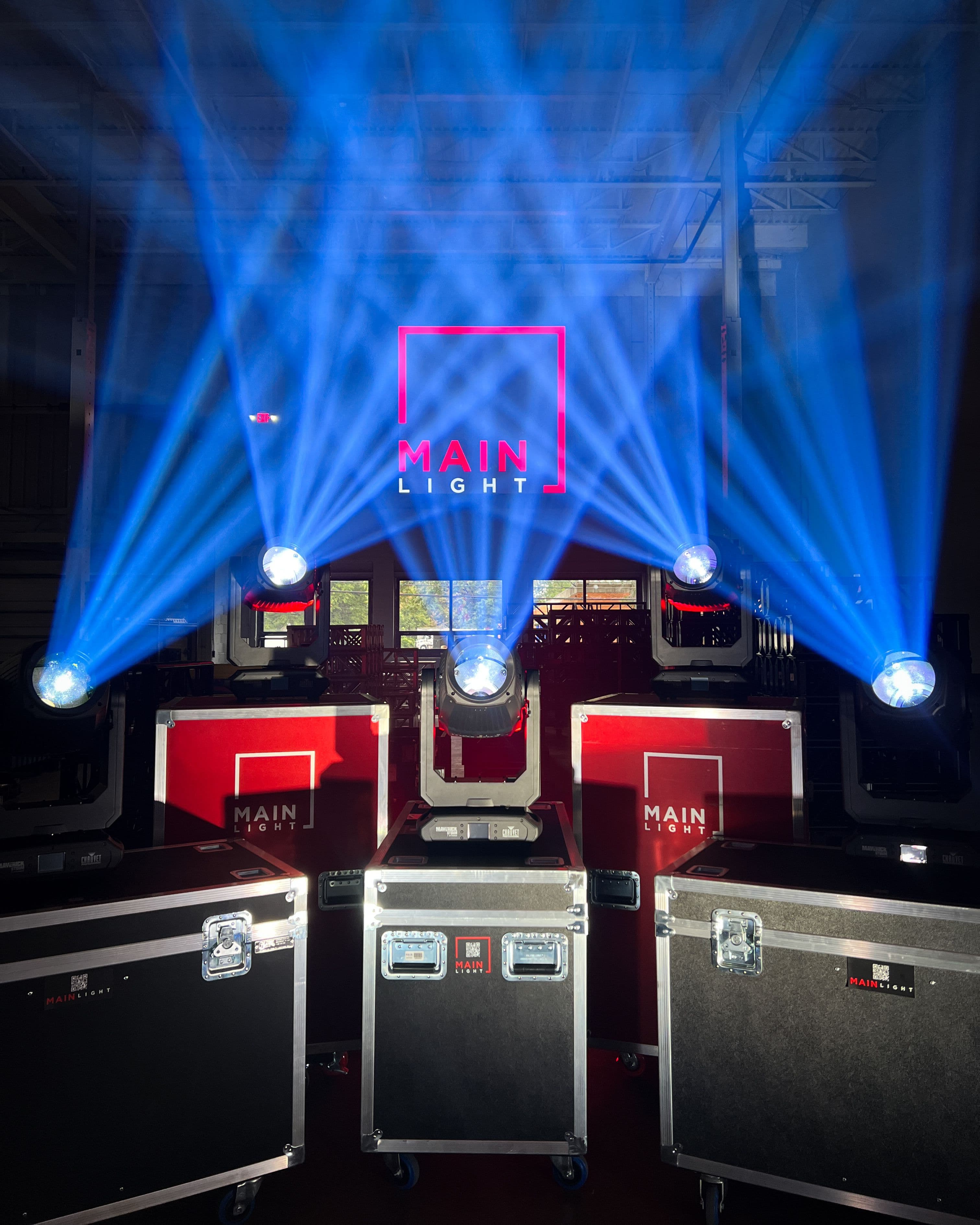 Main Light Adds Maverick Storm 1 Hybrid to Its Rental Inventory: Chauvet's Newest Hybrid Fixture
Rentals
September 25th 2023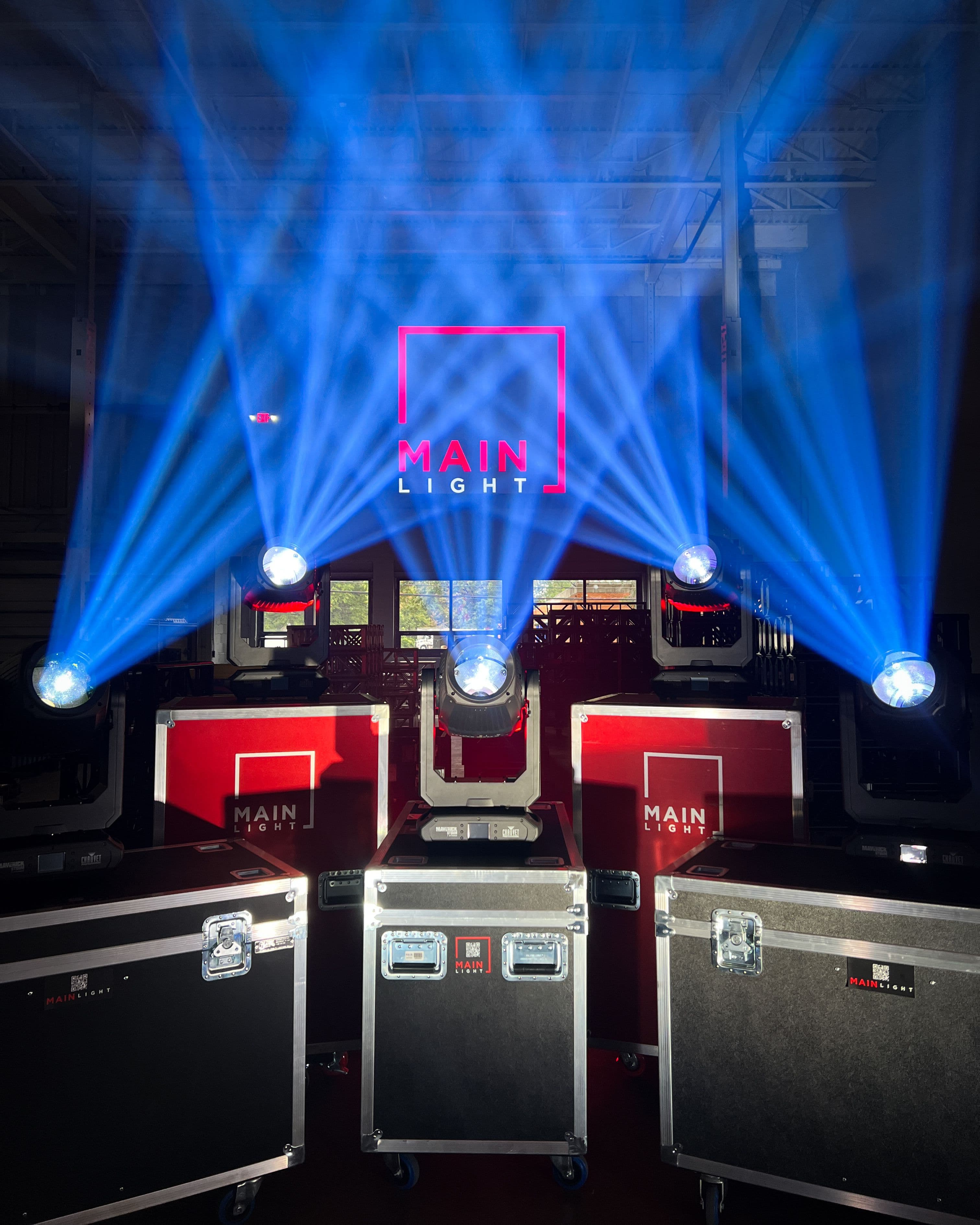 Main Light, a leader in premier lighting solutions, proudly unveils its newest addition to the rental inventory - the Maverick Storm 1 Hybrid. Representing the zenith of lighting prowess, this fixture masterfully marries the best attributes of Maverick's esteemed IP65 series with a state-of-the-art optical system. Driven by the robust power of its Osram 420W 7700K source, this Beam/Spot/Wash fixture is the ultimate choice for those aspiring for stadium-level illumination. Delivering unmatched synchronized visuals, it offers seamless CMY color mixing, capturing the depth of the reds, the vibrancy of the greens, and the purity of the blues, all while ensuring perfect compatibility with other Mavericks in the rig.
Key Features:
All-In-One Functionality: An IP65 rated wonder, seamlessly merging Spot, Beam, and Wash capabilities.
Top-Tier Illumination: Powered by the Osram 420W, 7700K, guaranteed to last 2,500 hours.
Unparalleled Color Mixing: Seamless CMY mixing, ensuring the richest reds, most lively greens, and the brightest blues.
Dynamic Effects Galore: Boasts an animation wheel, 2 gobo wheels, layered prisms, frost & beam flattening, and a myriad of rotating/static gobos.
Rig Compatibility: Perfectly harmonizes with other Mavericks, ensuring a consistent and mesmerizing light show.
Next-Gen Control & Connectivity: Supports both DMX and RDM protocols, coupled with a clear OLED display, intuitive menu, USB-C software uploads, and failsafe Ethernet.
Technical Specifications:
Optics: Radiates a striking 30,978 lumens, supported by multiple beam, field, and cutoff angles and varied zoom ranges for each mode.
Physical Dimensions: Sleek and sturdy, measuring 15.27 x 10.78 x 29.72 inches and weighing 64.4 lbs, crafted from premium materials like aluminum die-cast and high-impact flame-retardant polymer.
Connections: Empowered with Seetronic Powerkon IP65 for power and 5-pin IP-rated XLR & Neutrik IP-rated RJ45 for data, and the latest Type-C USB for software enhancements.
Electrical Compatibility: Adapts to voltages from 100 to 240 VAC, 50/60 Hz (auto-ranging), with varied power specs based on voltage and frequency.
Dynamic Effects: Features a range of effects from pan and tilt, color options, gobos, to other dynamic features like zoom, frost, and multiple prisms.
"Main Light is always on the lookout for the next big thing in the world of lighting," stated Patrick Bellino, Account Executive of Main Light Tri-State in Teterboro, NJ. "With the Maverick Storm 1 Hybrid, we're giving our clients the opportunity to elevate their events to new heights, redefining the visual experience."
For more details on the Maverick Storm 1 Hybrid or to explore rental options call 800-397-6246 or email rentals@mainlight.com.