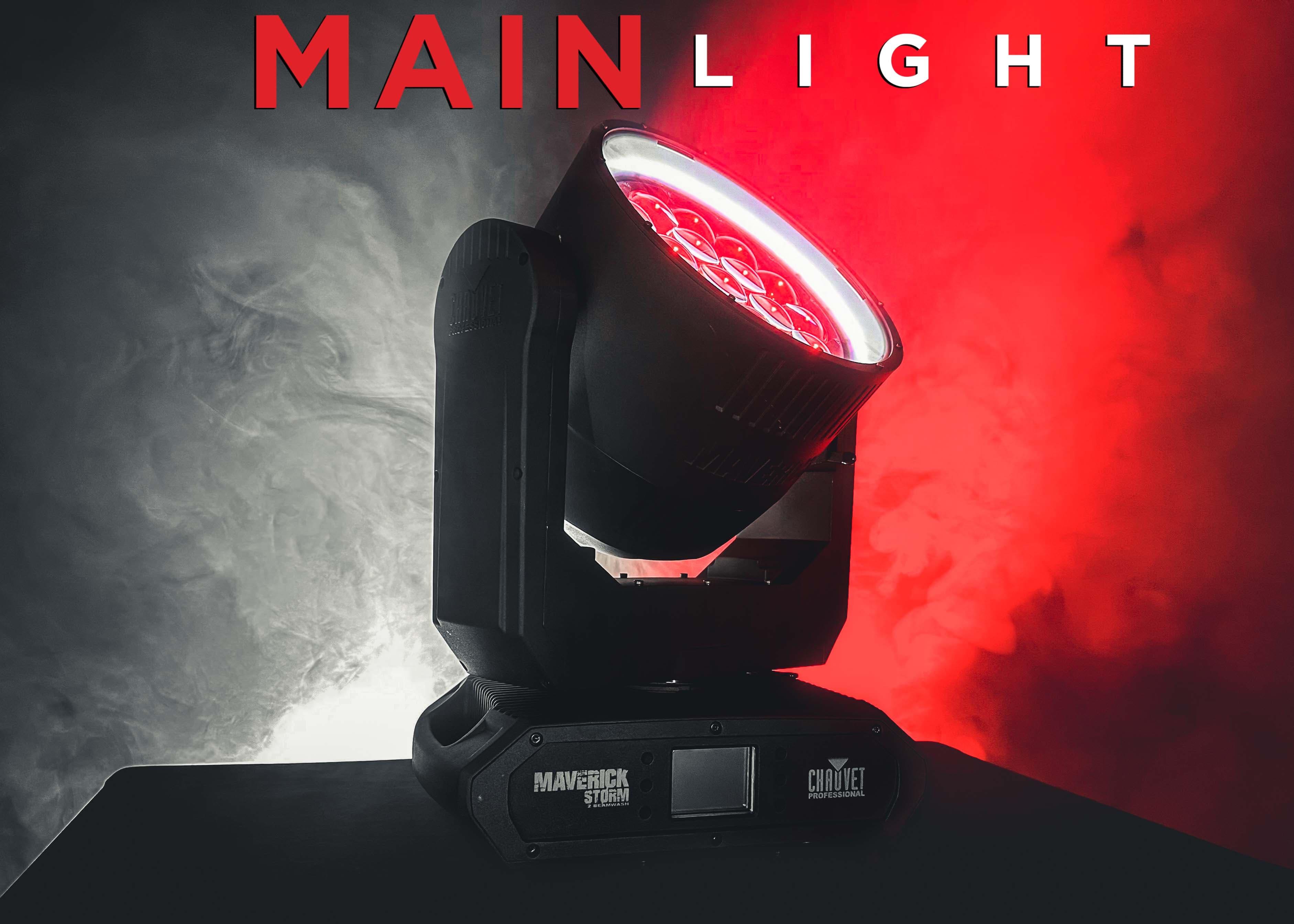 Main Light Adds Chauvet Maverick Storm 2 BeamWash to Rental Inventory: A Go-To Outdoor Lighting Solution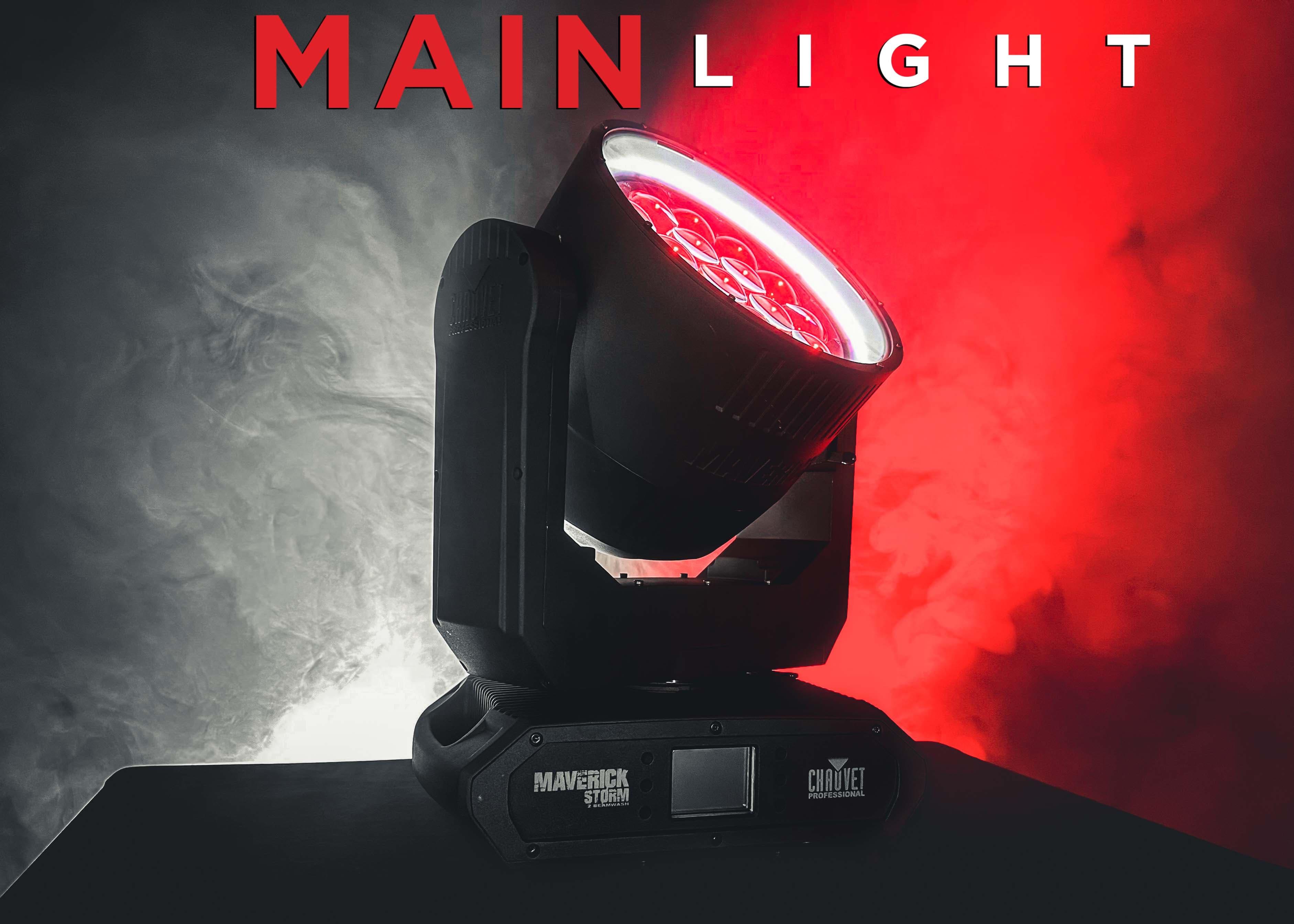 Main Light is pleased to announce the addition of the Chauvet, Maverick Storm 2 BeamWash to its rental inventory, now available at all four Main Light locations.
This versatile and durable IP65-rated fixture is perfect for both indoor and outdoor events, delivering a powerful lighting experience with nearly 10,000 lumens of output.
Key Features:
Weatherproof IP65 rating for outdoor use
(19) 50 w RGBW LEDs
3.6° to 53.4° zoom range
12-zone pixel-mappable RGB LED outer ring
Fully pixel mappable LEDs
Fast/smooth pan and tilt movement
9,927 lumens
The Storm 2 BeamWash offers pixel-mapping capabilities, allowing lighting designers to create intricate, unique patterns and stunning visual effects. Its exceptional performance and flexibility make it a valuable addition to any event, be it an outdoor concert or an intimate indoor gathering.
With the Maverick Storm 2 BeamWash available at all four Main Light locations, event organizers and lighting professionals have easy access to this dynamic, weather-resistant lighting solution. Main Light's commitment to providing state-of-the-art lighting equipment ensures that you'll have everything you need to create an unforgettable visual experience.
Rent the Maverick Storm 2 BeamWash or email rentals@mainlight.com for a direct quote.
Main Light Locations:
Main Light, Tri-State
100 Central Ave.
Teterboro, NJ 07608
Main Light, East
1614 Newport Gap Pike
Wilmington, DE 19808
Main Light, South
12630 Old Hickory Blvd
Antioch, TN 37013
Main Light, West
6435 South Valley View
Las Vegas, NV 89118