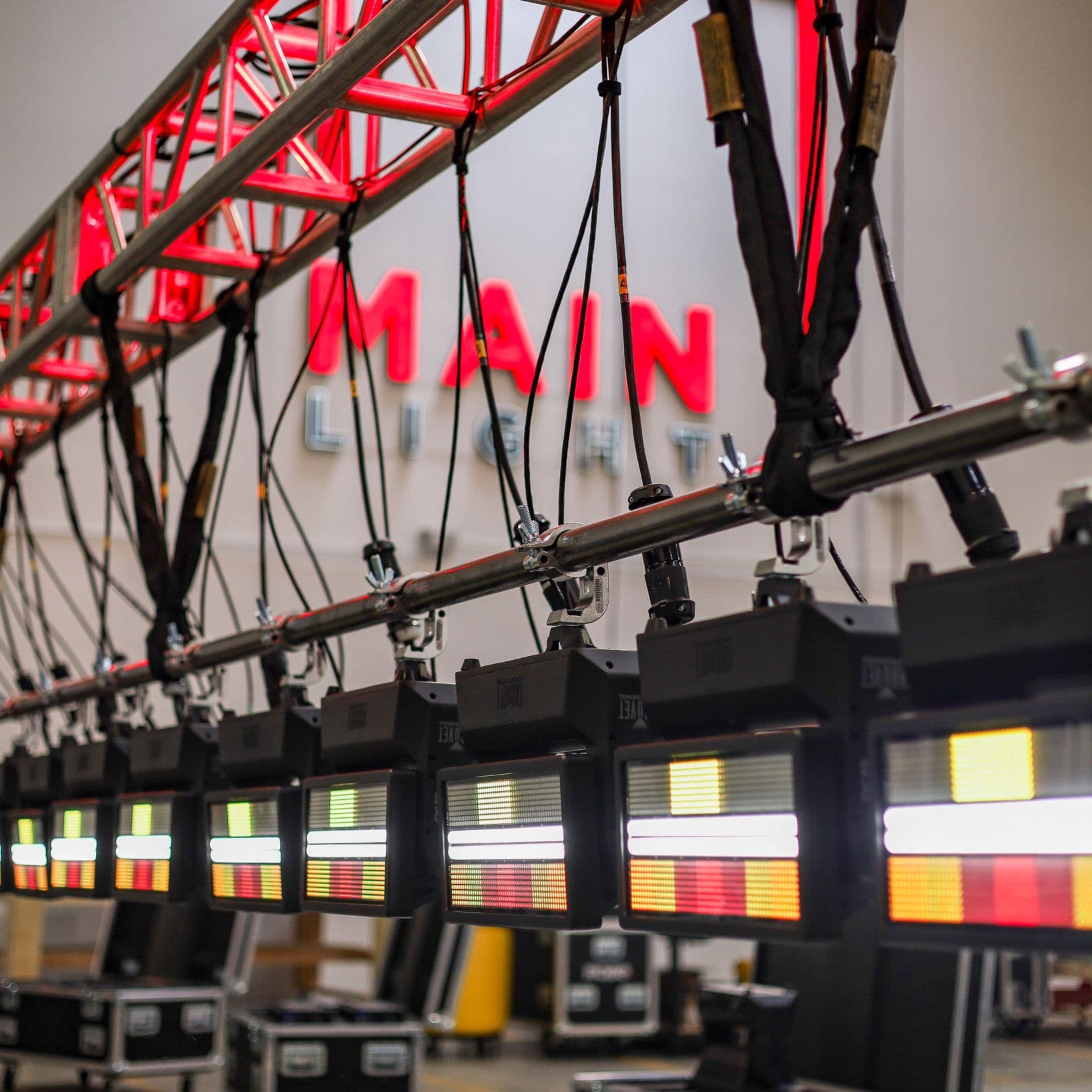 Main Light Adds CHAUVET Color Strike M to rental inventory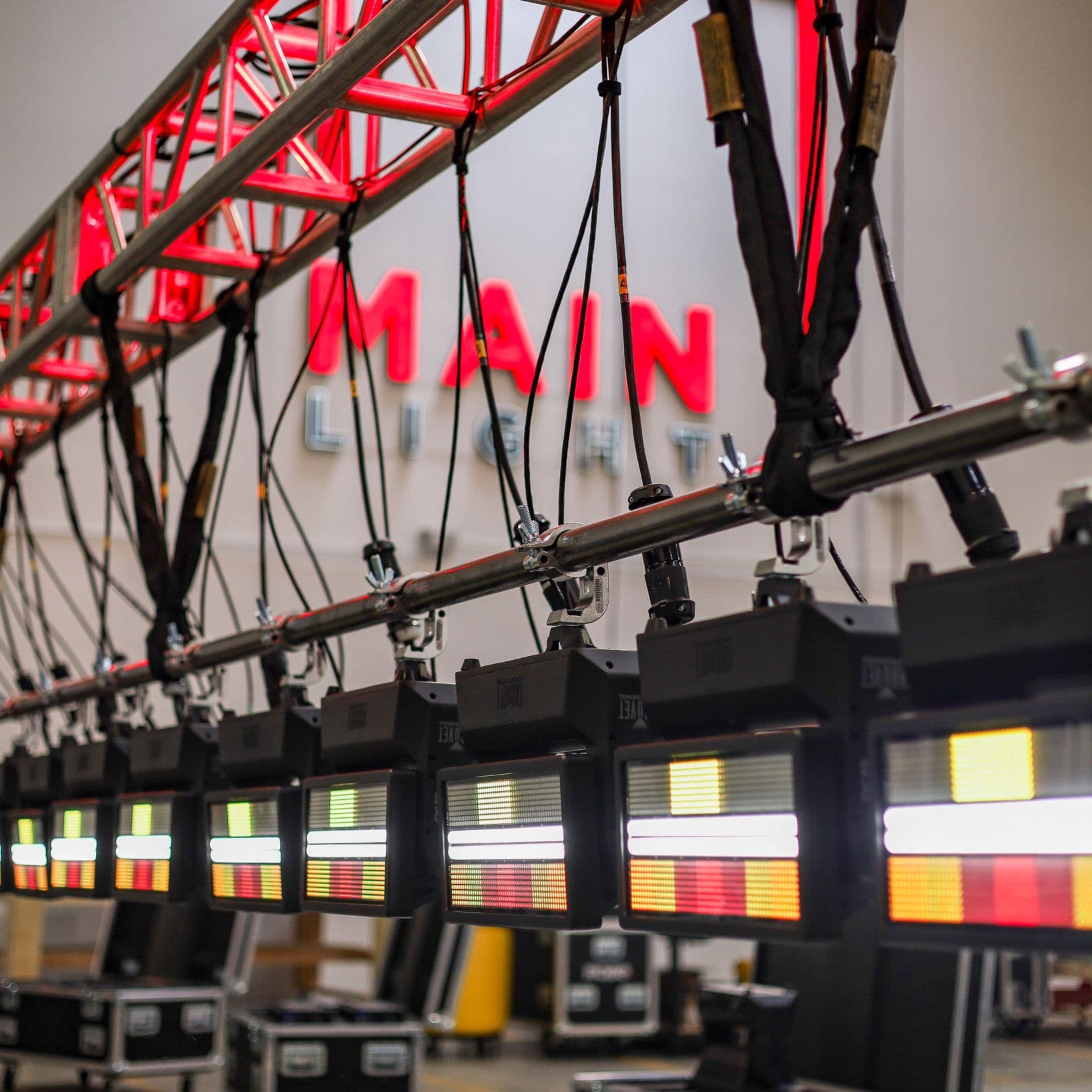 Main Light, LLC, a preeminent dry hire rental partner, has recently added CHAUVET Professional's Color STRIKE M LED strobe/wash luminaires to their offerings.
These new units are already in stock in Main Light's three shops—Main Light, East in Wilmington, DE, Main Light, South in Nashville, TN, and Main Light, West in Las Vegas, NV.
"We have taken delivery of a significant inventory of the CHAUVET Color STRIKE M units across all three of our locations," says Main Light CEO Randy Mullican. "This equipment decision is in line with Main Light's commitment to being aware of, and responsive to, the needs of the wider industry we support as a dry hire company. In fact, we have even more of the units on order as we are seeing a high demand for them from our clients."
Chauvet's Color STRIKE M, using RGB and white LEDs, is an IP65 rated motorized strobe/wash with two ultra-bright, white light tube elements surrounded by a color-mixing and pixel-mappable face. A versatile solution, this strobe light can double as a wash fixture with 180° tilt range to position saturated color washes wherever needed. The IP65 housing protects the fixture from any environmental factors or weather.
The luminaire includes two Omega bracket attachments so the unit can be easily mounted either horizontally or vertically. Built-in alignment pins ensure perfectly straight linear arrays enabling users to create massive arrangements. Multiple programming personalities allow for varying amounts of control from simple set ups with a multitude of built-in effects, or wider control options to take advantage of the pixel-mappable zones: 14 in the RGB face and 28 in the two white light tube elements. Control options for the Color STRIKE M include DMX, Art-Net, and sACN and the luminaire features 16-bit dimming for smooth fades as well as Pulse Width Modulation for on-camera use.
Among the features that are making the units popular in the industry, Mullican explains those which Main Light particularly took note of, "Our team really likes the IP65 rating of the Color STRIKE M units to protect from water and dust. Many of our customers have festival jobs and the IP65 rating is a great addition to this product type. Also, the dual row of the white LEDs for a strobe is another great feature of this product. We can see why demand is building for the units among our clients—rental and production houses that require equipment that's going to work in all situations. That is what Main Light stocks and why we continue to expand and adjust our inventory at all of our locations."